✷ Great Quality Hair Cutting Scissors ✷
If you're a hairdresser looking for a pair of scissors that will suit you perfectly, this Mina Umi Hair Cutting scissors is just the thing you've been looking for!
It is high quality with outstanding durability and an array of choices for you to choose from.
✷ Durability to Last You a Long Time ✷
Made from high-quality cutting-grade steel, the sharp blades are corrosion and wear resistant, ensuring excellent durability.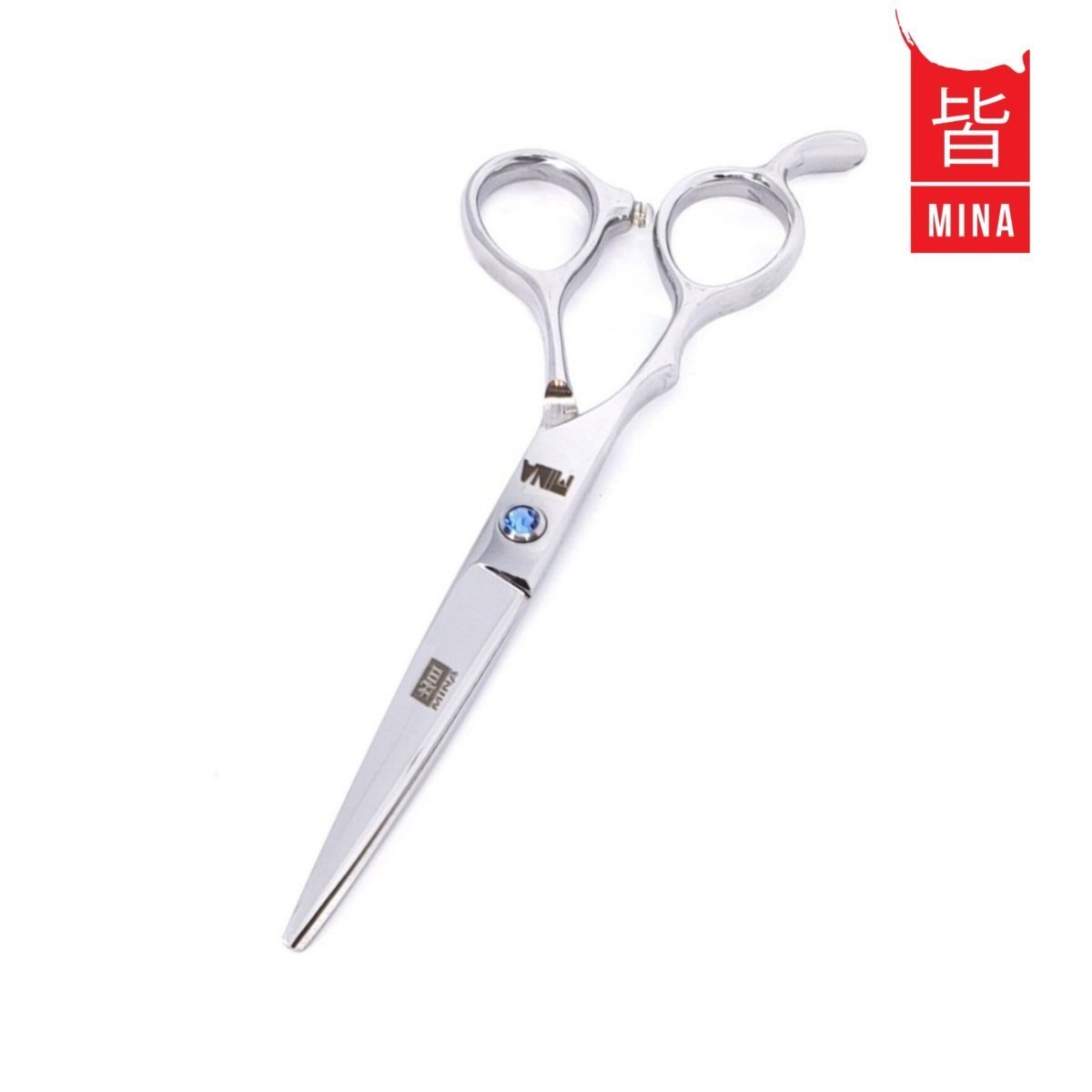 It is intricately designed for your comfort with ergonomic offset handles, putting your hand in a comfortable position, suitable for prolonged use. It has a sharpened flat edge blade and tension adjuster, allowing effortless silent cuts.
✷ An Array of Options to Choose From ✷
Are you a left-handed hairdresser? Fear not as this gorgeous scissor comes is a left-handed and right-handed option.
It also comes in 5 different size options, so you can choose one that will fit your hand perfectly!
✷ FEATURES ✷
Wide Array of Options to Choose From - Have a Scissor that Fits You Perfectly!
Made from Quality Materials - Great Durability!
Outstanding Ergonomic Design - Suitable for Prolonged Use.
✷ SPECIFICATIONS ✷
Handle Position: Left/Right Handed Offset Handle
Steel: Stainless Alloy (7CR) Steel
Hardness: 55-57HRC
Cutting Edge: Slice Cutting Edge
Tension: Key Adjustable
Finish: Mirror Polish Finish
Weight: 42g Per Piece
✷ SIZE OPTIONS IN INCHES ✷
5", 5.5" , 6" , 6.5" , 7"
✷ HANDED OPTIONS ✷
✷ This Set Includes ✷
1x Mina Umi Hair Cutting Scissor
1x Scissor Case, Maintenance Cloth, & Tension Key