The Mina Sakura is one of the most popular hair scissor models available in Australia!
Great quality hair cutting and thinning scissors, smooth cutting motions, unique handle design and an extremely affordable price!
Compared to other hair scissor sets, the Sakura cutting & thinning kit outsells due to its great value and reliable quality.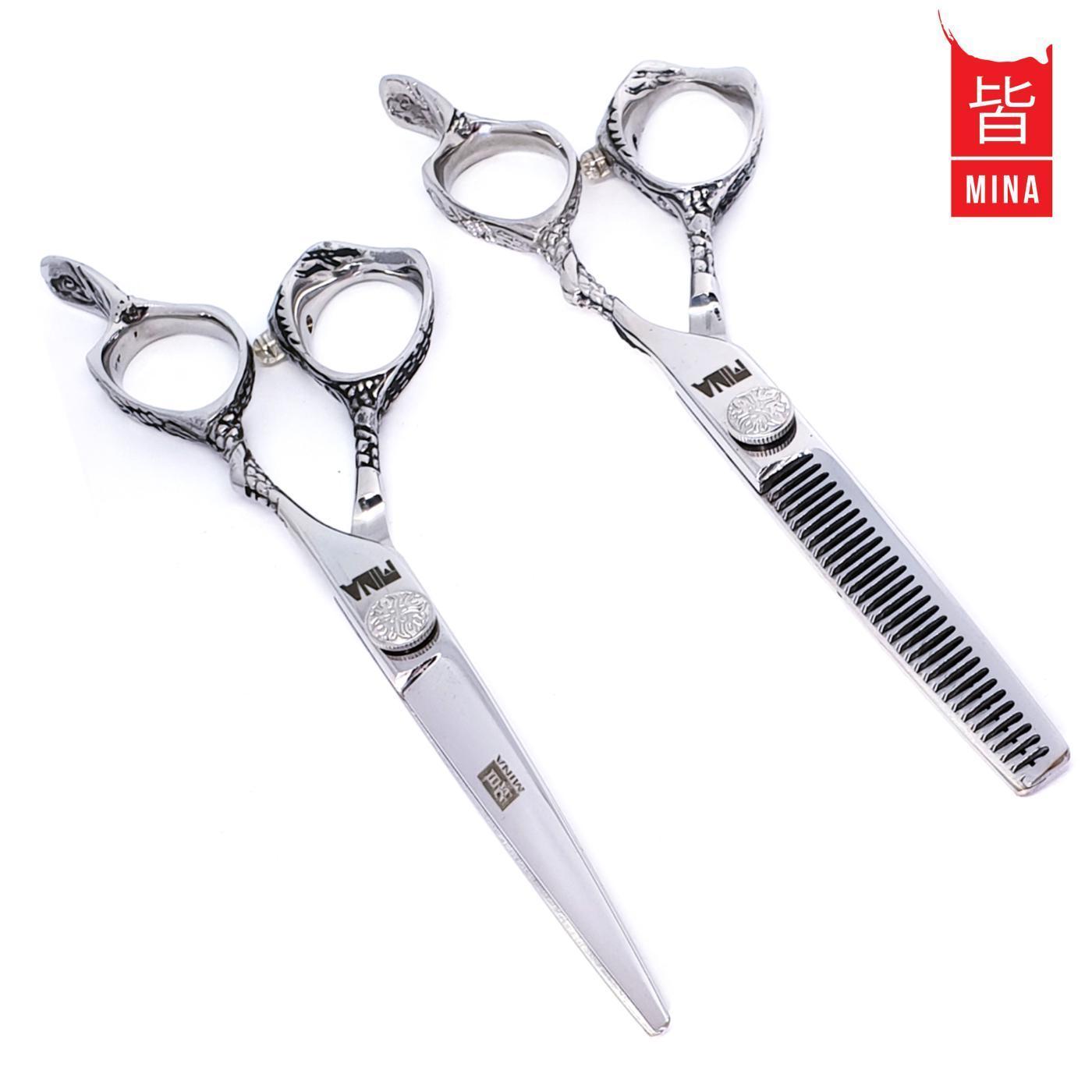 Lightweight, silent cutting motions, offset ergonomics and sharp cutting blades, these are the one of the best value deals in Australia for hair scissors.
Hairdressers and barbers use Sakura hair scissors for their reliable cutting ability that gives them the confidence to cut their clients hair each and every time!
The Sakura set is also extremely popular for cutting hair at home! Great for cutting men, women and children's hair.
The Sakura hair scissor features include:
Comfortable ergonomic offset handles
6" inch size for cutting & thinning
Made of stainless steel making sure not to get rusted
The thinning scissor has V shaped teeth, giving a smooth texturizing motion.
Light weight, each piece is 42 grams of weight.
Shiny body, having a polished finish.
The Mina Sakura cutting and thinning set comes with a leather pouch, a maintenance cloth, and an adjustment key.