The Mina Black Diamond Hair Scissor Set is popular for hairdressers, barbers, apprentices and beginners.
Featuring an all-rounder hair cutting blade and thinning scissors that are perfect for cutting all types of hair.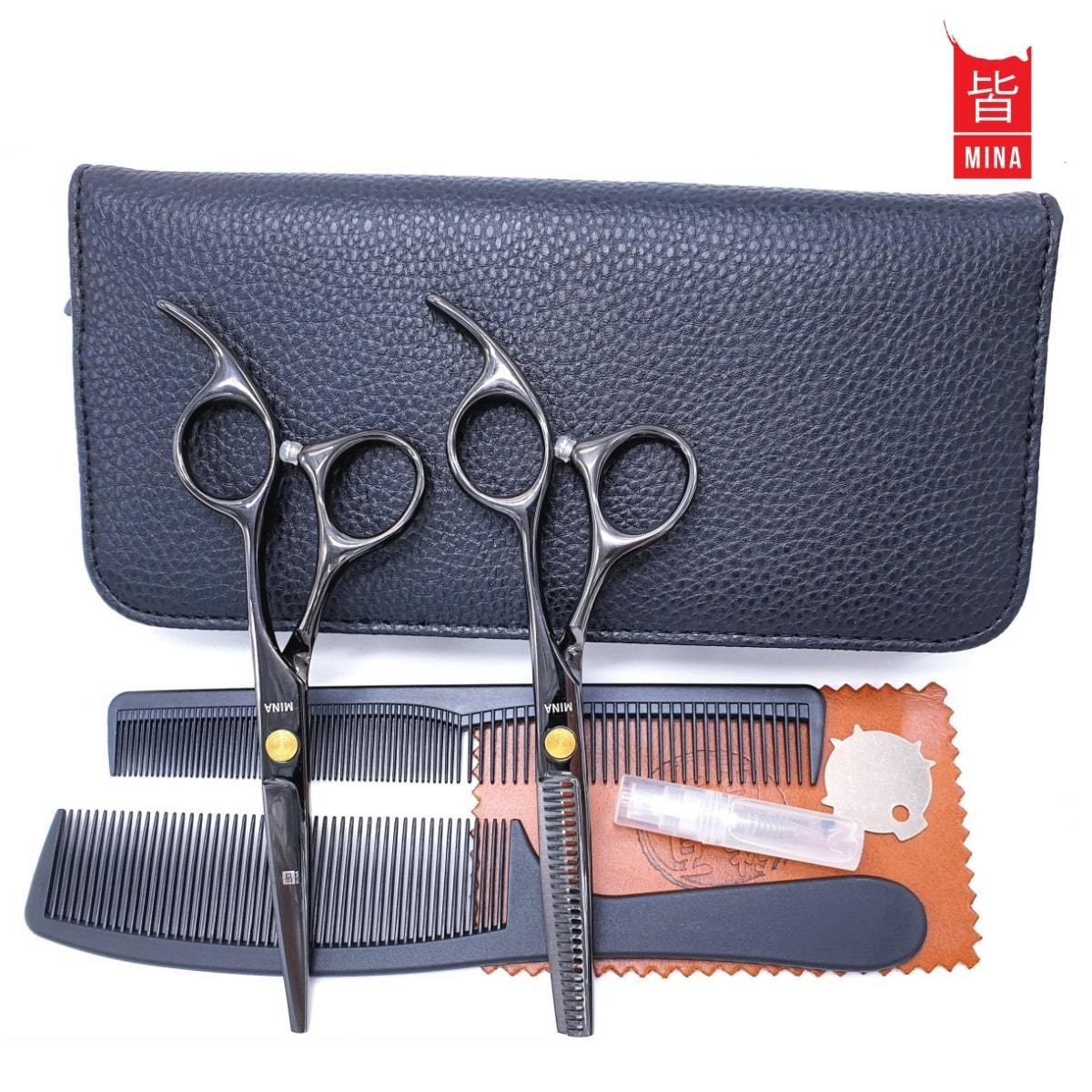 The Black Diamond has a polished black colour coating, comfortable offset ergonomics that allows you to keep cutting hair all-day, and a sharp cutting edge.
The black diamond offset scissor has the following features:
An offset handle, making it easy to handle while cutting. Makes a more natural angle to put less strain on the arms and elbows.
The stainless steel alloy body black allergy-neutral coating. The stainless steel alloy helps in keeping the blade razor sharp.
A flat bevel blade for a smooth cut.
Light weight, being 42 grams per piece.
A tension screw key to adjust the tightening.
The scissors come with a leather pouch, a maintenance oil, leather cleaning cloth, and two combs.
Complete with a comb, hair scissor maintenance kit, hair cutting & thinning scissors, and a protective case, your Black Diamond set is perfect for hairdressers and barbers!
The flat-edge blade is the perfect all-rounder for point cutting, blunt cutting, and more!
Shop today to get the best prices and deals on Mina Black Diamond hair scissors in Australia!
| | |
| --- | --- |
| [Browse The Mina Black Diamond | JapanScissors Here!](https://www.japanscissors.com.au/products/black-diamond-scissors-set){:target="_blank"} |