✷ Premium Quality Scissor with Unique Design ✷
This Juntetsu Rose Gold Cutting Scissors is a beautiful premium scissor for all professional hairdressers looking for an elegant cutting scissor!
With high-quality materials and design, it truly is a scissor-like no other!
✷ Lightweight and Corrosion & Wear Resistant ✷
The premium hardened 440C steel used for this scissor ensures high durability, with one of the sharpest Convex Edge blades for an effortless cut.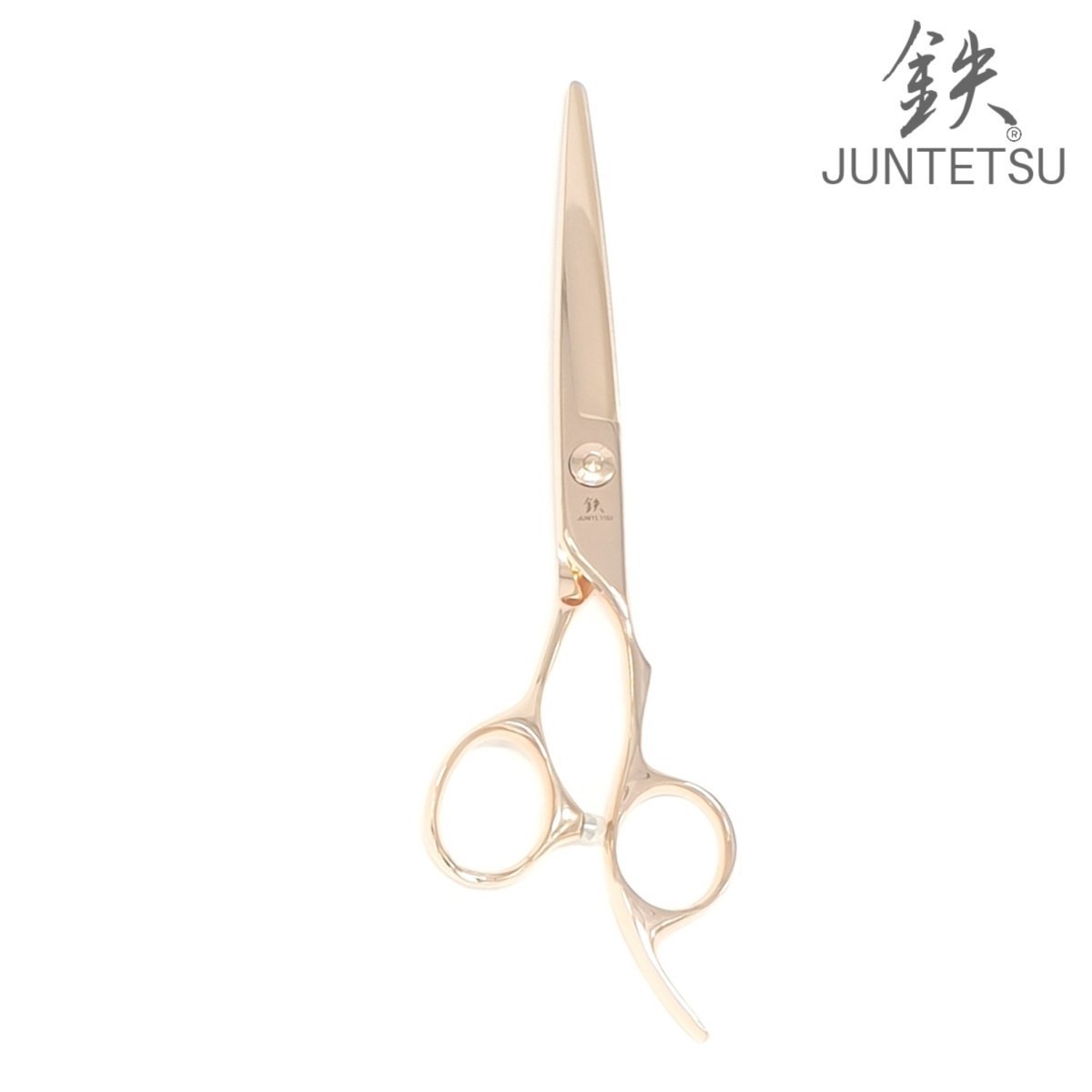 Comfortably lightweight and long-lasting, it holds an excellent sharp cutting edge, and is corrosion, rust, and wear-resistant.
It is coated with a stunning allergy neutral rose gold color over a dozen times, ensuring a natural look, and is scratch & stain resistant.
✷ Best Value for Money ✷
Not only is our Juntetsu Rose Gold Cutting Scissors durable, beautiful, and comfortable to use, it is also a great deal for a premium scissor!
For every purchase, we include a leather pouch, razor, blades, comb, oil brush, cloth, finger inserts & tension key!
✷ FEATURES ✷
Corrosion and Wear Resistant
Guaranteed Durability
Features Convex Edge blades
Exceptional Sharpness
Beautiful Rose Gold Finish Like No Others!
✷ SPECIFICATIONS ✷
Size: 6" inch size
Handle Position: 3D Offset Handle
Steel: 440C Steel
Hardness: 60HRC
Cutting Edge: Convex Edge
Blade: Slicing Cutting
Finish: Pink Rose Gold Polished Finish
✷ This Set Includes ✷
1x Juntetsu Rose Gold Cutting Scissors
1x Leather Pouch, Razor, Blades, Comb, Oil Brush, Cloth, Finger Inserts & Tension Key