✷ Premium Hair Cutting Scissor with Amazing Features ✷
If you're a professional hair technician, a beauty school student, or a barber looking for a brand new pair of scissors, our Juntetsu Moonlight Barber Shears got you covered! Made from premium steel, it features a sharp convex edge blade with high durability.
✷ Ergonomic Design Suitable for Prolonged Use ✷
Our Juntetsu Moonlight Barber Shears features a tension adjustment design that ensures easy adjustment, allowing you to tune to the smoothest cut.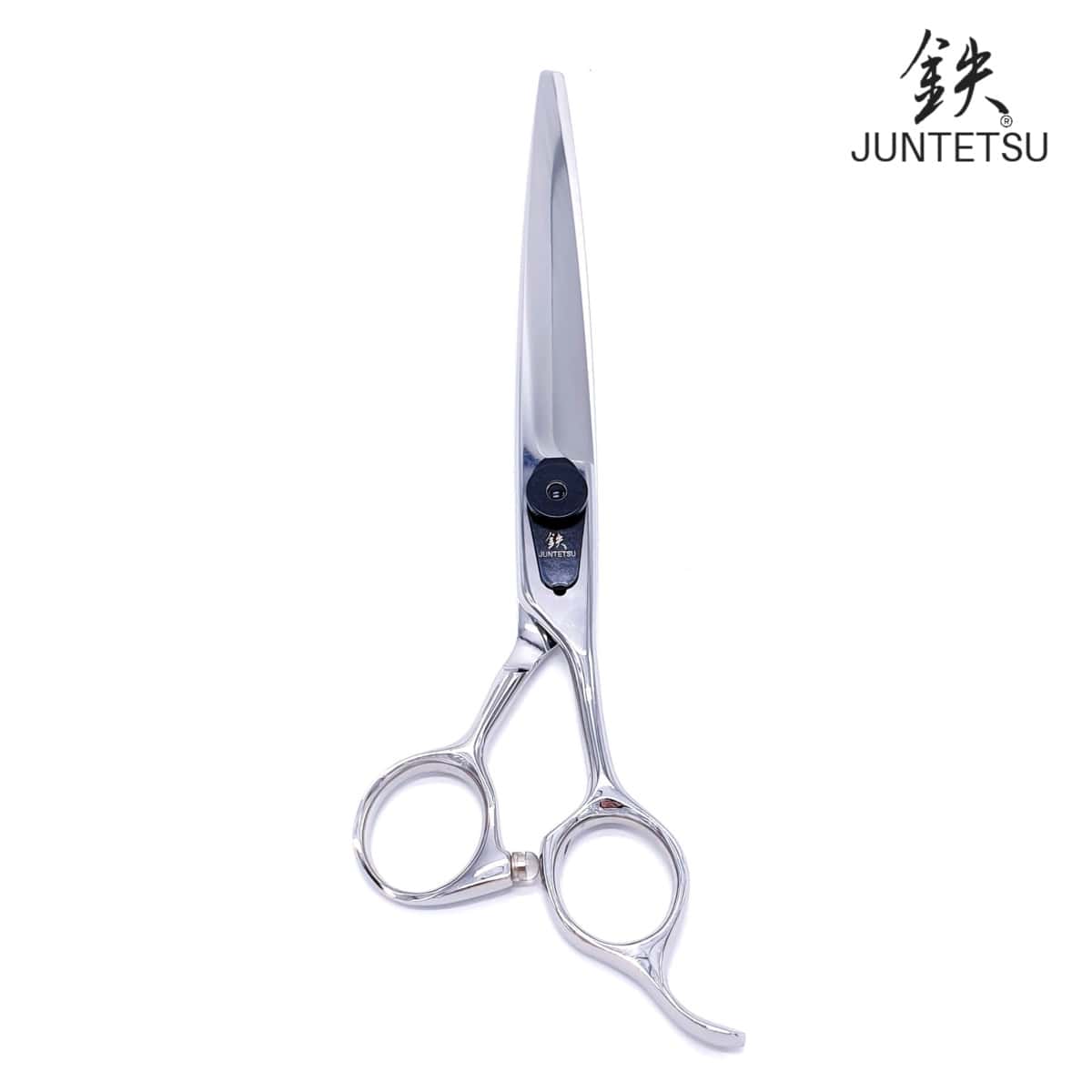 Resistant to corrosion and wear, it is exceptionally durable, with a long-lasting sharp blade. Lightweight and durable, the premium steel allows for a sharp cut with no tugging or pulling, while the convex edge blade creates superior sharpness to bevel edge blades.
✷ Comes in Different Size Options ✷
This excellent scissor comes in 3 different size options, to fit your hand perfectly!
For every purchase, we include a leather pouch, cutting scissors, and scissor oil. Talk about excellent value for money!
✷ FEATURES ✷
Features a Tension Adjustment Design
Tune your Scissor to the Smoothest Cut!
Corrosion and Wear Resistant
Guaranteed Durability.
Lightweight and Comfortable
Suitable for Prolonged Use.
✷ SPECIFICATIONS ✷
Handle Position: Offset Handle
Steel: VG10 Steel
Hardness: 60-62HRC
Cutting Edge: Slice Cutting Edge
Blade: Convex Edge Blade
Finish: Polished Finish
✷ SIZE OPTIONS ✷
✷ This Set Includes ✷
1x Juntetsu Moonlight Barber Shears
1x Scissor, Scissor Oil, and an Authentic Leather Pouch.