✷ Ergonomic Design for Comfortable Use ✷
If you're a professional hair technician looking for a brand new pair of scissors, our Juntetsu Offset Hair Cutting Scissors are just the perfect thing for you.
With an exquisite ergonomic Japanese design, It is guaranteed to fit your hand perfectly. Get ready to cut hair with comfort!
✷ High Durability and Sharp Convex Edge Blade ✷
Our Juntetsu Hair Cutting Scissors are made out of quality premium stainless steel, guaranteed to last a lifetime! We use hardened VG10, one of the sharpest and most durable Convex Edge blades found in hair shears.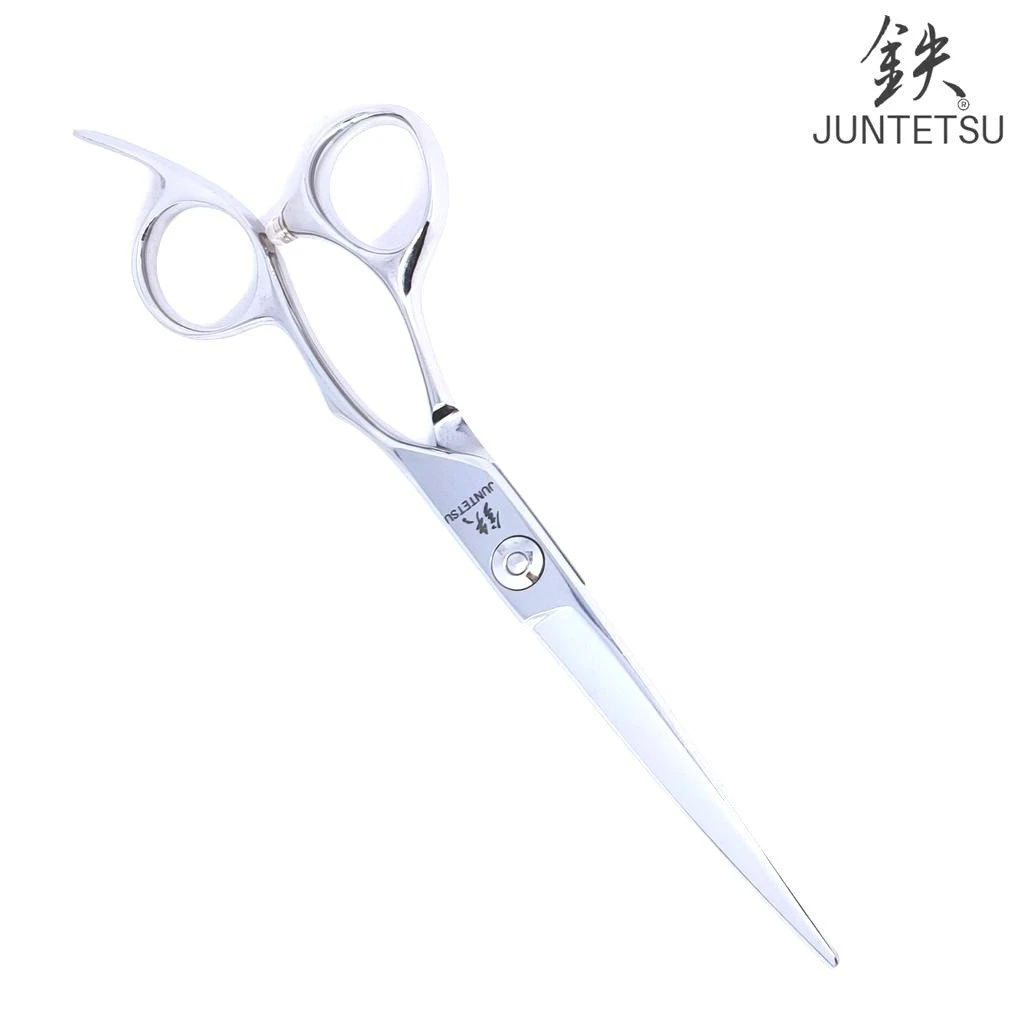 Style with ease as this lightweight and sharp scissor strongly hold a sharp cutting edge well and are corrosion and wear-resistant.
✷ Great Value for Money ✷
That's not all, as our Juntetsu Hair Cutting Scissors are also one of the most affordable premium hairdressing scissors on the market!
For every purchase, we include a leather pouch, razor, blades, comb, oil brush, cloth, finger inserts & tension key, all for free!
✷ FEATURES ✷
Exquisite Ergonomic Japanese Design
Guaranteed Comfortable Use! Made out of
Premium Materials
High Durability & Exceptional Sharpness.
Affordable Price with Extra Gifts.
✷ SPECIFICATIONS ✷
Handle Position: 3D offset Handle
Steel: VG10 Steel
Hardness: 60-62HRC
Cutting Edge: Convex Edge Blade
Blade: Japanese Cutting
Finish: Durable Polished Finish
✷ SIZE OPTIONS IN INCHES✷ 5.0", 5.5", 6"
✷ This Set Includes ✷
1x Juntetsu Offset Hair Cutting Scissors
1x Leather Pouch, Razor, Blades, Comb, Oil Brush, Cloth, Finger Inserts & Tension Key