✷ Hair Cutting Scissor with Stunning Features ✷
Treat yourself with these Juntetsu KS Cutting Scissors! With premium quality materials, amazing features, and extremely sharp convex blade with excellent edges, this scissor is the best Hair Scissors available online!
✷ Durable with Ergonomic Design ✷
This lightweight scissor features an elegant and ergonomic Japanese slim design and silent sharp cutting motion, guaranteed to fit your fingers like a glove and cut in silence.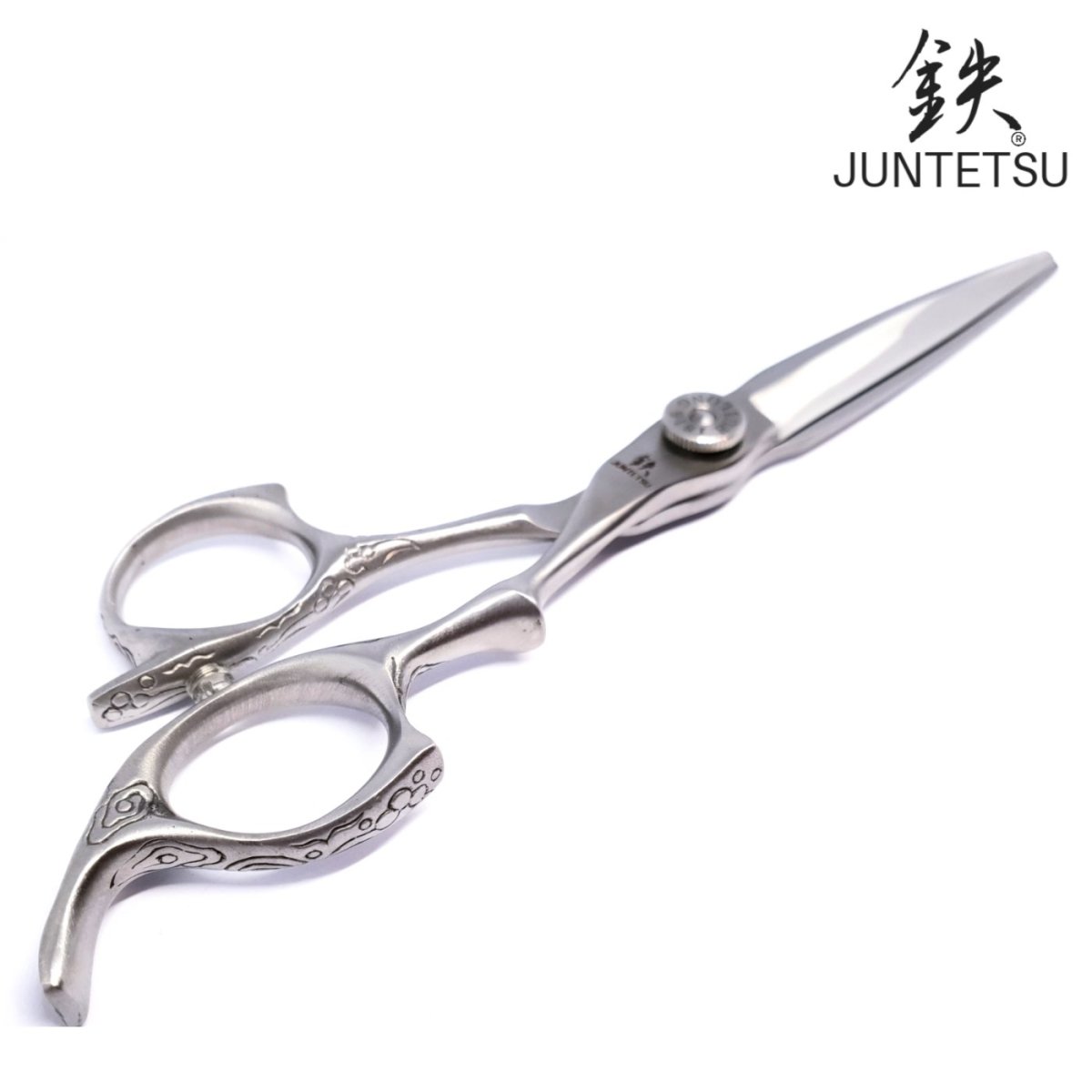 Its precision tension adjustment system allows you to adjust its tension with ease, ensuring comfortable use.
It is made from premium hardened cutting steel, with high durability, and is corrosion and wear-resistant.
✷ An Amazing Value for Money ✷
Not only is our Juntetsu KS Cutting Scissors durable, beautiful, and comfortable to use, it is also a great deal for a premium scissor!
For every purchase, we include a leather pouch, razor, blades, comb, oil brush, cloth, finger inserts & tension key, all for free!
✷ FEATURES ✷
Features a Tension Adjustment Design
Tune your Scissor to the Smoothest Cut!
Lightweight and Comfortable
Suitable for Prolonged Use.
Comes with Many Extra Gifts!
✷ SPECIFICATIONS ✷
Size: 6"
Handle Position: Offset Handle
Steel: 440C Steel
Hardness: 60HRC
Cutting Edge: Convex Edge Blade
Blade: Japanese Cutting
Finish: Powder Polish Finish
✷ This Set Includes ✷
1x Juntetsu KS Cutting Scissors
1x Leather Pouch, Razor, Blades, Comb, Oil Brush, Cloth, Finger Inserts & Tension Key