✷ High Quality Authentic Ichiro Thinning Scissors ✷
Ichiro excellently uses high-quality cutting steel in producing professional hair tools.
Every shears are made reliable with comfortable ergonomics, hardened steel that holds a sharp cutting edge and is resistant to corrosion and wear.
✷ Comfortable and Reliable for Prolonged Usage ✷
The Ichiro Relax Offset Handle Hair Cutting scissors are handcrafted to be lightweight and have a perfect balance; specially created for casual, relaxing hair cuts.
The Convex Edge blade allows for sharp cuts.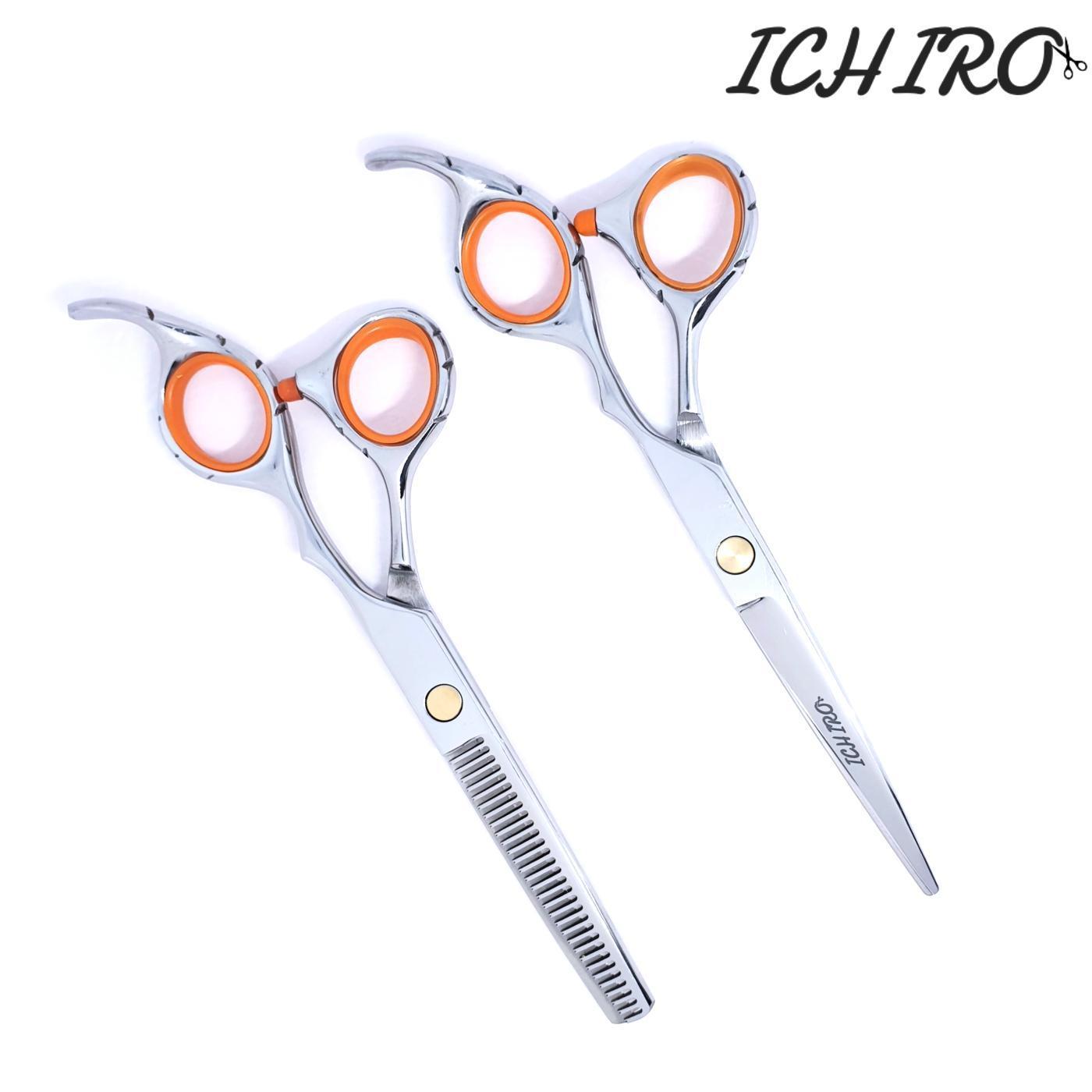 These shears are also perfect for training, education, and backup cutting.
✷ Fine Grooves, Smoother Thinning ✷
The Ichiro Relax Offset Handle Thinning scissors have a normal thinning rate of 20%-25%, while wet hair's thinning rate is 25%-30%.
They use fine grooves on the teeth to ensure smooth thinning.
✷ FEATURES ✷
High-Quality Authentic Ichiro Hair Scissors
Comfortable and Lightweight for Prolonged Usage
Fine Grooved Teeth for Smoother Cuts
✷ SPECIFICATIONS✷
Size: 6"
Handle Position: Offset Handle
Steel: Stainless Alloy Steel
Hardness: 56-58HRC
Cutting Edge: Slice Cutting Edge & V-Shaped Teeth
Blade: Convex Edge Blade and Thinning/Texturising
Finish: Durable Polished Finish
✷ This Set Includes ✷
Set of 6" Ichiro Relax Cutting & Thinning Scissors
Cleaning Cloth and Scissor Oil
Leather Pouch
Finger Insert, Razor, and Tension Key