✷ High-Quality Authentic Ichiro Cutting Scissors ✷
Guaranteed to satisfy all your hairdressing needs anytime and anywhere, Ichiro uses high-quality cutting steel to produce professional hair tools.
Reliable hair scissors with comfortable ergonomics, hardened steel that holds a sharp cutting edge and is resistant to corrosion and wear.
✷ Balanced, Lightweight, Professional Usage ✷
The Ichiro Offset Handle Hair Cutting scissors are handcrafted to be lightweight and have a perfect balance for professional use.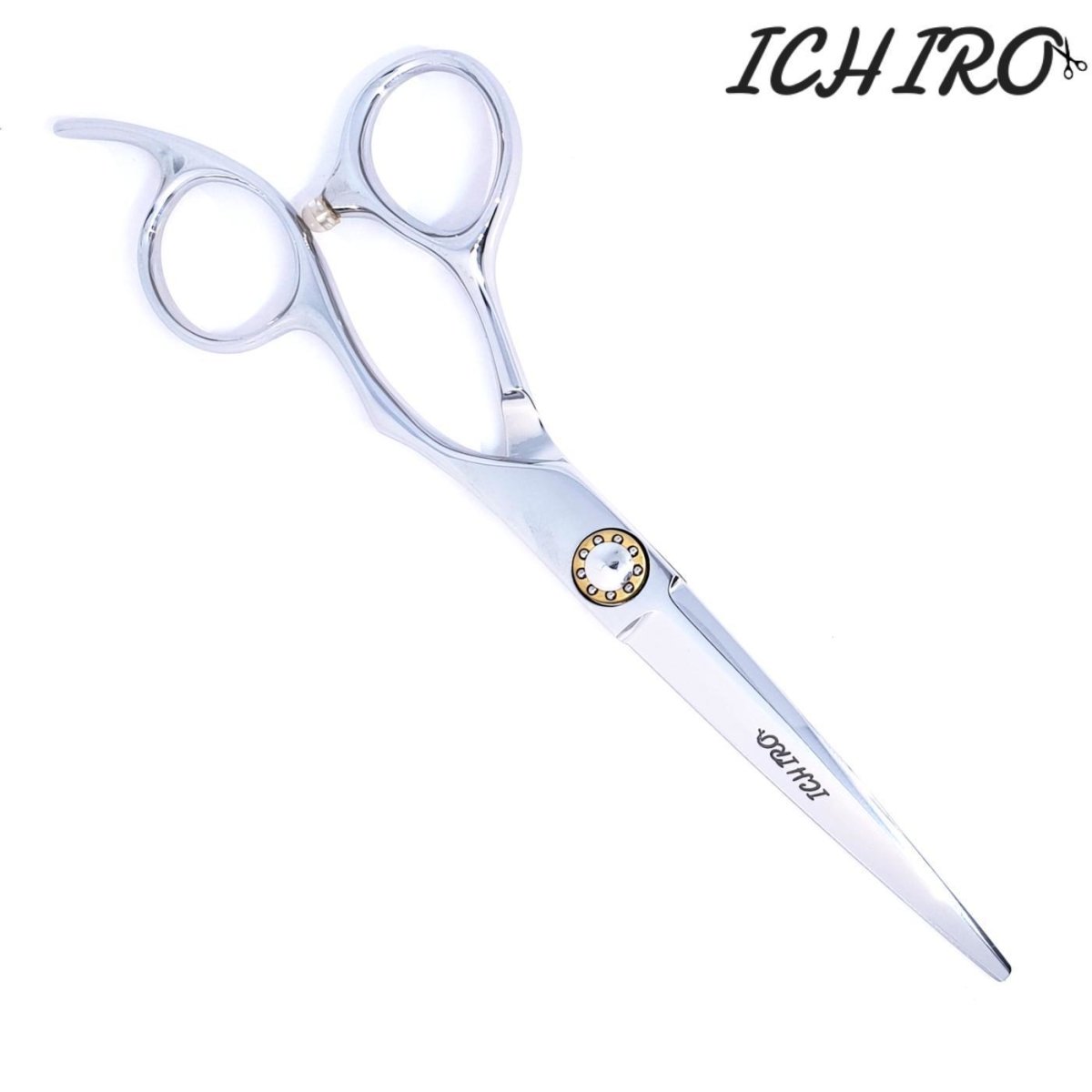 The ball-bearing tension system stabilizes shear blades for an extended lifespan. Great value for amazing quality.
✷ Convex Edged, Sharper Cuts ✷
Need to cut for hours but you worry that might hurt your hands? Not with these Ichiro scissors.
The Convex Edge blade allows for sharp effortless cuts. These scissors are built to keep you cutting for hours without straining or injury (RSI).
Ichiro Scissors are perfect for both casual, students and professional hairdressers and barbers. Great combination between value and quality.
✷ FEATURES ✷
High-Quality Authentic Ichiro Hair Scissors
Comfortable and Lightweight for Prolonged Usage
Short Blade with Silencer for Smoother Cut
✷ SPECIFICATIONS ✷
Size: 6"
Handle Position: Offset Handle
Steel: 440C Steel
Hardness: 58-60HRC
Cutting Edge: Slice Cutting Edge
Blade: Convex Edge Blade
Finish: Durable Polished Finish
✷ This Set Includes ✷
Ichiro Offset Cutting Scissor
Cleaning Cloth and Scissor Oil
Leather Pouch
Finger Insert, Razor, and Tension Key